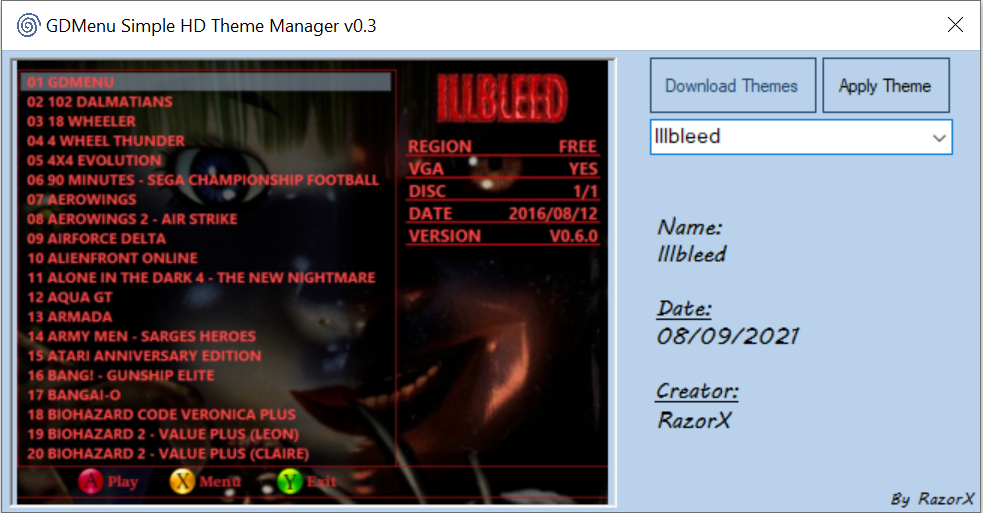 This is a cutdown version of my GDMenu Theme Manager application you can find
here
but this one is dedicated to just HD themes and doesn't have any of the advanced options.
All you need to do with this one is select a theme and click apply then boot up the included GDEMU_SD 1.10 and click save then yes to customize and just click done so it rebuilds GDMenu and that's it, Now just boot up GDMenu on your Dreamcast and the theme should have changed.
This app will also detect whenever i add new themes and give you an option to download them.