Did anyone see or listen to this yet? Just bought it today and I gotta say, it's a fantastic album. I'm generally not a big orchestral music fan either, but it's just very beautiful (and nostalgic). Doesn't hurt that I'm a VGM nut either, heh.
Maybe one day we could try switching out the Grandia game music with this score ;P.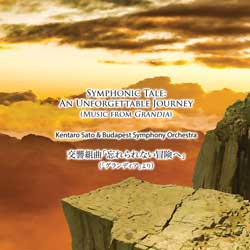 Symphonic Tale: An Unforgettable Journey (Music from Grandia) - VGM Classics
I bought the
Special Hi-Res Digial Album (Booth, 96kHz, 24bit FLAC)
from BOOTH, btw, because BandCamp adds silly tax to the purchase (saved 5 € and got a higher quality album to boot
).
There's also a YouTube video too:
Anyway, I'm sitting here enjoying it via my Sennheiser Momentum Wireless headphones hooked up via USB and just wanted to share, hope you do too!