Hello,
we are a friends from Spain making a game translation
Panzer Dragoon Saga
to spanish lenguaje.
Whe have the 100% of the script of the Disc 1 done, all is translated. And we understand and can modifiy the pointers of the text, no prob with this.
Our problem is modify the font or the characters table to add special caracters needed (ñ, á, é, ¿, ect). We know that the font is the file
ascii.cgz
, there is:
http://www.yousendit.com/download/bVlETGsycWZGR0VLSkE9PQ
We can access to the graphics of the the characters table in this file, via Tile Molester for example. Extension
CGZ
is compressed or encrypted, and seems the game desencrypt this file on fhe fly to show the letters in the game

You know how can "break" the compression in CGZ file? I first of all think about GZIP compression, but don't works. Is a special Sega Saturn compression, maybe used in others games??
Please help us!!
Regards, thanks in advance.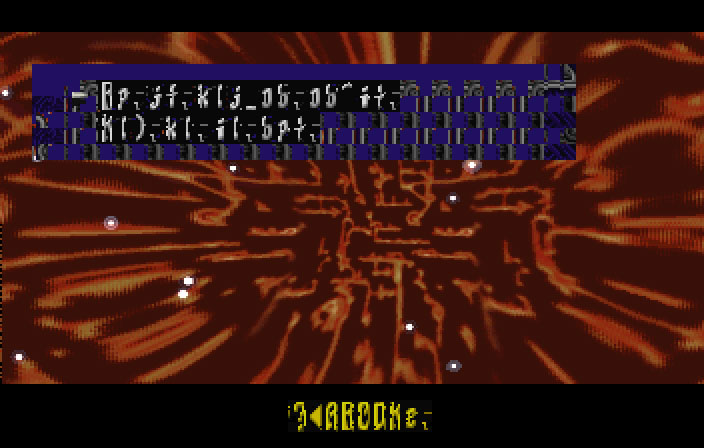 When we edit the ascii.cgz in the Tile Molester without descompress, the game show this. For sure is compressed