Blue Skies:
Flight "sim" for the Sega Saturn.
Fly through the air and fly through challenge courses around an island in a biplane (currently pre-alpha).
Devlog:
Retro Jam #3 - October 2021 - v0-001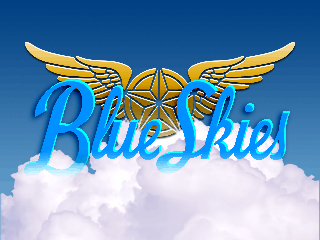 First public jam build of Blue Skies. - Realistic flight physics, later simplified. - Only main island in islands biome. - One course with waypoints. - No music...

team-starlane.itch.io
SegaXtreme Contest Build - December 2021 - v0-002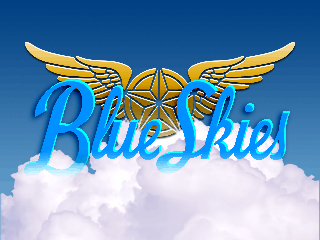 Contest Build. Winner of 2021 Segaxtreme Game Competition in the Homebrew Category. - Multiple courses added. - Best time can now be achieved on courses. - Flight physics simplified. - Stone Arch Isla...

team-starlane.itch.io
Portland Retro Gaming Expo - October 2022 - v0-003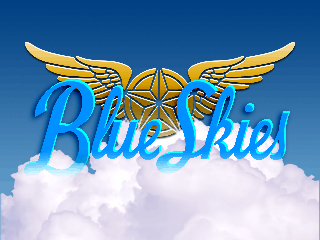 Portland Retro Gaming Expo - Saturn Lounge presented by Shiro Media Group - Twinstick exhibition build. - Hardcoded twinstick version added (later to be merged with gamepad version). - Intro with spla...

team-starlane.itch.io
Credits:
Emerald Nova coded the game engine and physics.
Xenos-IA created the concept, designed and organized the game, and created the 3D meshes.
XL2 provided Z-Treme Tools and a 3D model loading pipeline.
Ponut64 provided support and code for playing sound effects.
Made with JoEngine by Johannes Fetz.
SaturnDave designed the logo and boxart.
Randomstuff, Shadowmask and May Rosencratz provided songs for the non-exclusive game soundtrack.
Licensed assets were adapted and combined by Xenos-IA to create new textures.
Affiliated Links:
All things team Starlane:
Team Starlane | Linktree
EmeraldNova:
Emerald Nova Games
https://www.twitch.tv/emeraldnovagames
SegaXtreme & Shiro (where all the devs hang out):
https://discord.gg/U9JZUjMFyz
Join the SEGA SATURN, SHIRO! Discord Server!
JoEngine (SDK):
https://jo-engine.org/
XL2:
https://www.youtube.com/user/xl2k2008
Ponut:
https://www.youtube.com/user/smokeydops