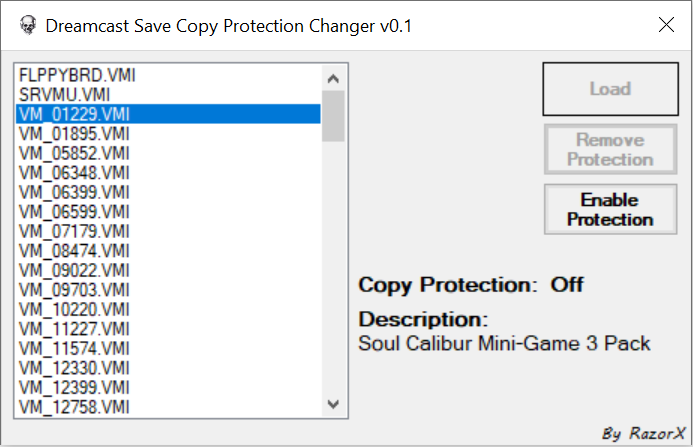 Allows you to enable/disable save copy protection from saves and vmu games (dlc not tested) as well as comes with 105 vmu games with the copy protection already disabled.
Be careful when it comes to removing the save copy protection from one of your saves, be sure to back it up first as some games may not like it removed and not let you load it or maybe even delete it.
I believe Phantasy Star Online has this issue as they didn't want you duplicating items/characters given it was an online game.