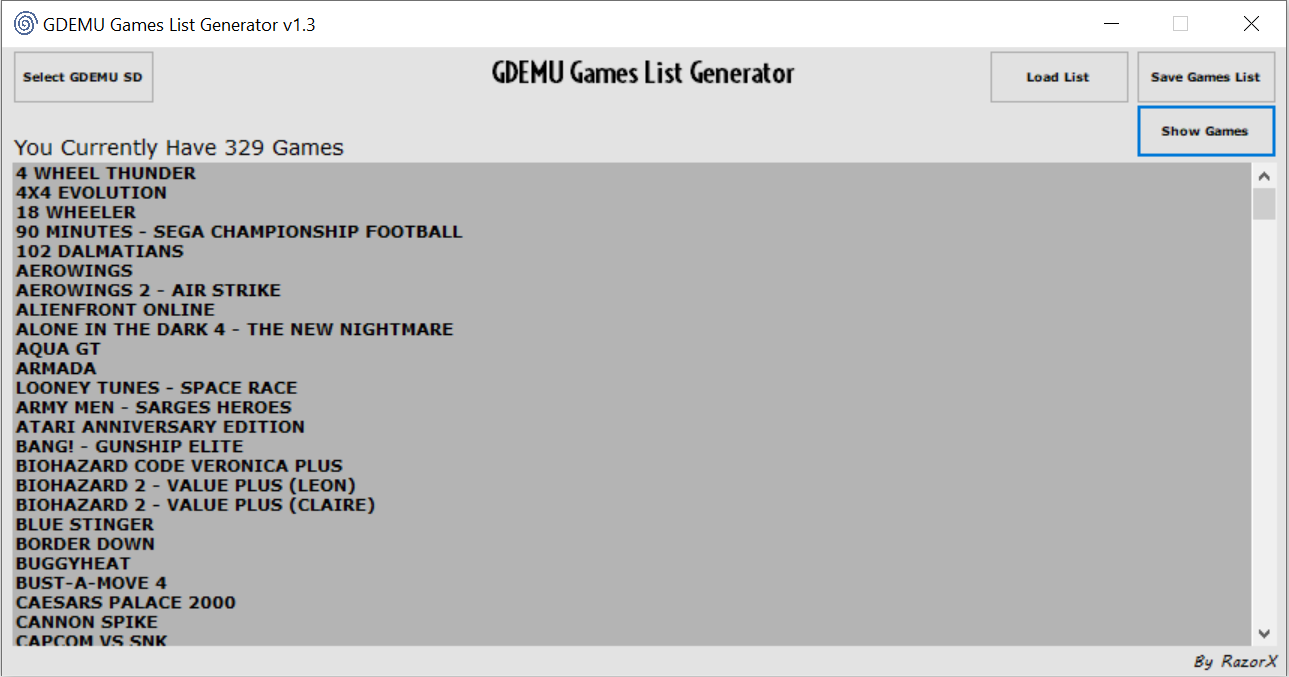 The app creates an accurate list of the games on your gdemu sd card in the order you've put them in on gdemu sd card maker as well as tell you how many discs that is minus the gdemu disc image.
Since GDMenu tells you how many discs a game uses and what the disc number is i recommend renaming your games to remove that info and make sure you have them in the correct order on GDEMU SD Maker so for example D2 on the list will just say D2 four times but doing this way is the best and my list generator when clicking 'Show Games' will see the duplicate entries and remove all but one of them giving you an accurate count of how many individual games you have on there.
This can also be stored and ran from the GDEMU sd card.