So much updates within a few days!
is on blue drug!

Status of the game!
The game programming is halted since august 2016 and hopefully resume shortly and is mostly related to gameplay tweaks now.
In the meant time, graphical improvements to the game never stopped as nothing is too good for the ultimate beat them all!

Few of the changes/additions:
- One level (a jazz restaurant) was entirely re-done for a club.
- (Previously) another level got also re-done to accommodate more gameplay variety and surely a lot more fun.
- Levels felling a bit short were expended in length.
- We added one new boss and one new enemy to ensure great variety of bosses across the numerous levels.
- We added a new weapon for one enemy, surely refreshing/unseen before for a beat them all!
- Animations and gameplay are fine-tuned down to 16ms precision.
- New intro and outro artworks!
- Numerous additional artworks for goodies, posters and surprises!
- Added Fonzie as the big boss of the game because he said "it's my game, fuck the story"*.
The contest!
Some noted that previous small in-board contests didn't see any winners picked! That's because nobody won! Fonzie was heard to say "You all sux!"*.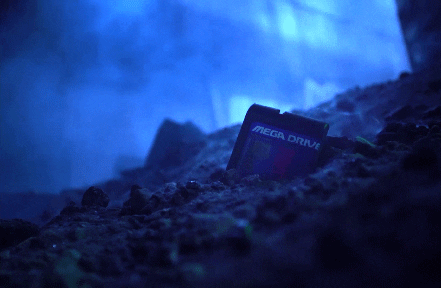 So this is time for a real contest! Add captions to the teasing PY gif! May it be angry, funny, sarcastic "or just lame"*!
We will pick the best and
the winner gets a signed copy of the game
**!
Instructions:
- Go this link:
http://giphy.com/create/gifcaption
- In the "Enter Giphy link or Image URL", copy and paste this link:
http://giphy.com/gifs/watermelon-beat-them-up-project-y-26hissp9CPNNp2oes
- Then type in your caption text, save and copy the link of your new gif.
- Post the link as a comment on Facebook, here:
Everyone doing the above gets some extra points but you can also post the caption text
as text-only
in the comments section at the bottom of this very blog post! You can also do both, that would rox!
Contest ends the 28th of September!
Good luck to everyone, stay tuned for more news, next round is for PN, probably Monday, will also be messages posted in the boards soon.