s'more Sony news....
Wow....first psp concept shot revealed by sony. I know not everyone here is a Sony fan but I gotta say this thing looks sliiiiick.
Catch IGN's story
here
Among the features listed, these stand out the most:
-The unit's widescreen LCD screen (480x272, that's the coveted 16:9 ratio we all love) will be backlit.
-Universal Media Device with a capacity of 1.8GB, half the size of a cd
-Also, a secure ROM cartridge for anti-piracy efforts
I hope to see some high quality SEGA games on this puppy...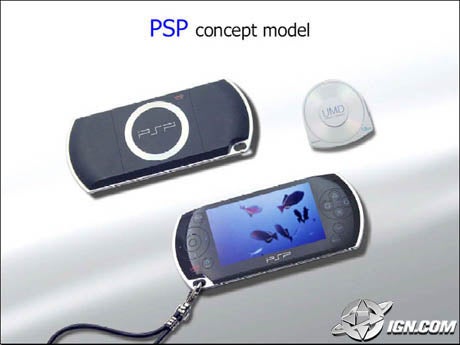 ---Ammut