I don't have a save file around there so I'll need some time to get one there. But in the meantime can you try loading those saves up with an unpatched Japanese disc and see how it behaves? I've seen stuff like that happen before in Debug mode, but never in the normal mode of the game.
The glitch likes to change colors too.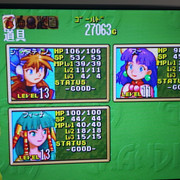 So, I loaded my save with the original disc and the good news is it's there: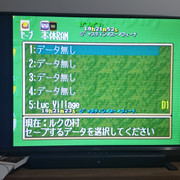 Funny enough I don't remember seeing this before but the last time I've completed Saturn Grandia was more than 10 years ago on a CRT, maybe the overscan covered it or maybe my save got some corruption.
Now I'm at the End of the World's 3rd floor and the artifacts vanished: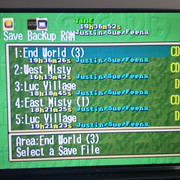 All is right with the world. Thanks for yout time.