Joined

May 12, 2007
Messages

218
Points

43
Yeah I just got a save close to there with Digital Museum and saw the issue, and saw it's also there in the original Japanese version: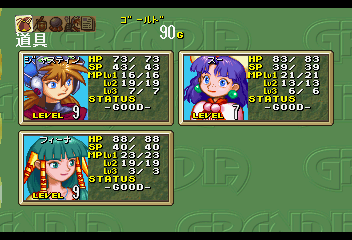 Though on Mednafen it doesn't seem to be as pronounced. So I'm going to say this was an existing bug in the game for now. I'm guessing it's some kind of issue with VDP2 not fully clearing out data for the mist effect.
Though I did notice some of the camera movements and scripting in the "no brakes" scene on the train seemed a little off. Though not as bad as the one in the Twin Towers, I'll still need to take a look at it at some point.
Also that issue on the save screen where it just says "D1" instead of "CD1", please report all of those you see. It's a really easy thing to fix, I just need to be aware of where they happen.
Last edited: